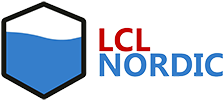 We believes that each customer has unique needs and requirements. With that in mind, we endeavor's to meet these requirements by customizing its services for each partner throughout the world with a mission to fully provide integrated and cost solutions to cater for all their needs, but most of all we give the very best services.
LCL Nordic concentrate on LCL shipment, as we do have consol shipment throughout the world.
We take care of all our agents, provide very competition DDU rate and we settle all our invoices during 48 hours.
We are a strong, innovative freight forwarder and logistics partner and we provide a special service for small and media size company, companies who do to use FCL, but need to share container from Asia, USA and Australia +++
We offer you:
Payment during 48 hours
24/7 services
Domestic Express
Express courier services
Customs clearance
World Wide LCL services
3rd part logistics
Packing & Warehousing
Specialized in Door to Door
Competative DDU rate
Do you want to establish your own LCL Worldwide office?
Contact
Coordinator Manager: royl@lclnordic.com