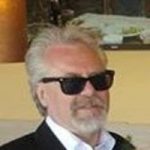 Mr. Roy Loken is 65 years old and he started his career 1968 as forklift driver at Oslo Port and then as truck driver in Scandinavia countries, after some years hi become more interested in air and sea freight, he went to shipping academy to learn the ground principal of international freight forwarding.
He started working in one of the biggest forwarder in Norway Knut Husland Spedisjon, Niels C Opdahl and Vaag Spedisjon, as he also become a junior partner.
Roy Loken has over 48 years of experiences in this fantastic business and he still loves this industry. We believes that each customer has unique needs and requirements. With that in mind, we endeavor's to meet these requirements by customizing its services for each partner throughout the world with a mission to fully provide integrated and cost solutions to cater for all their needs, but most of all we give the very best services.
We cover all aspect in Air Freight and we are the only company in Scandinavia who can give you 24/7 services
Since year 2003 Roy Loken has been the President of ASA-Air & sea Association,
ASA is an exclusive Worldwide organization with over 150 offices in 90 countries.